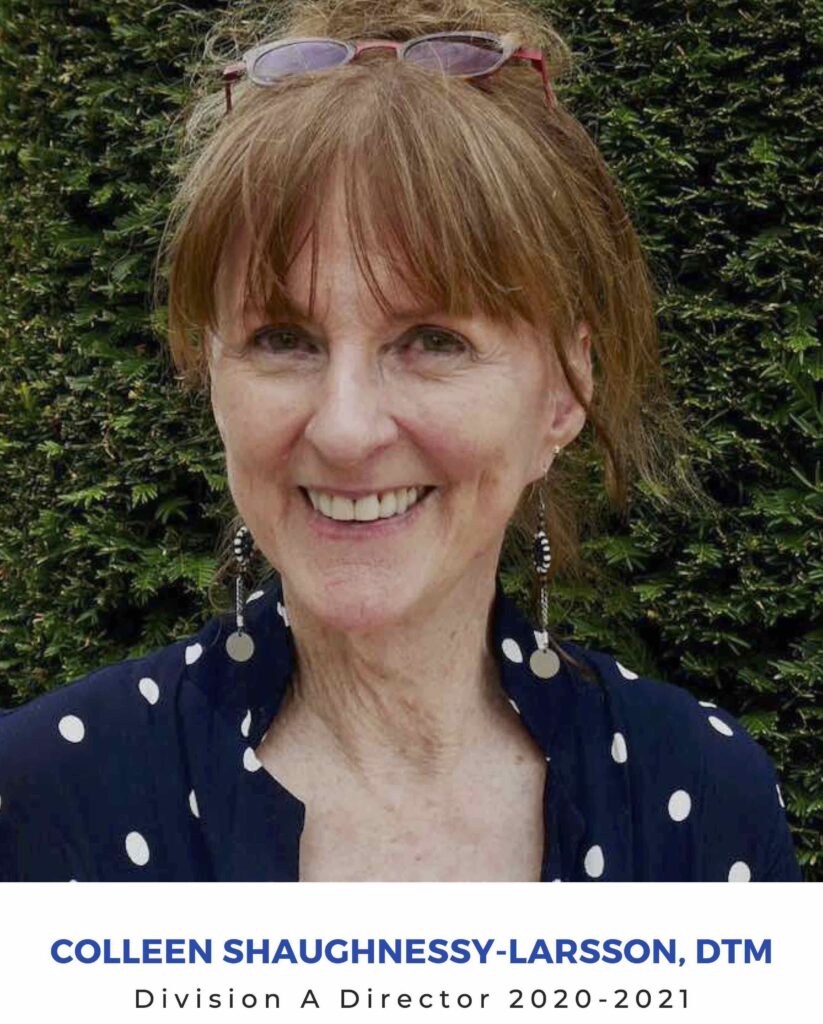 Dear Division A Members, Why do YOU stay in Toastmasters during a Pandemic? I saw a post on Facebook asking the question. The list of comments from Toastmasters around the world keeps expanding.
Global cyber travel is expanding. We have more reasons to enjoy new activities to get us through this period of time.
Welcome to the first anniversary of our new world: Zoom, hybrid, live and back to Zoom full time. You have stayed. Let's concentrate on why we stay and bring back our members who left.
Why do I stay?
Why do I stay in Toastmasters during the pandemic? I stay because of the camaraderie, the increasing amount of fun our club has online, the intrigue of finding new ways to be creative with our meetings. It's better to have friends with whom you have something in common than be alone with your computer. The world is a little smaller and I meet new Toastmasters globally.

What is your Why?
Ask the question at the beginning of your club meeting.
The power of the words you use for your "Why" can influence guests and might grow your membership.
Questions about prospect clubs, chartering clubs, finding new members? 
Speak with your Area Director: A1 Aude, A2 Claire, A3 Prémel, A4 Audrey, A5 Omar, A6 Carlos
Note : 
The World Champion Speaker Toastmaster Mark Brown, posted his "Why" question on the Official Toastmasters International Members Groups.

What is special about March 20? Spring Equinox 10:37 — Enjoy!
Colleen Shaughnessy-Larsson, DTM
Division A Director 2020-2021