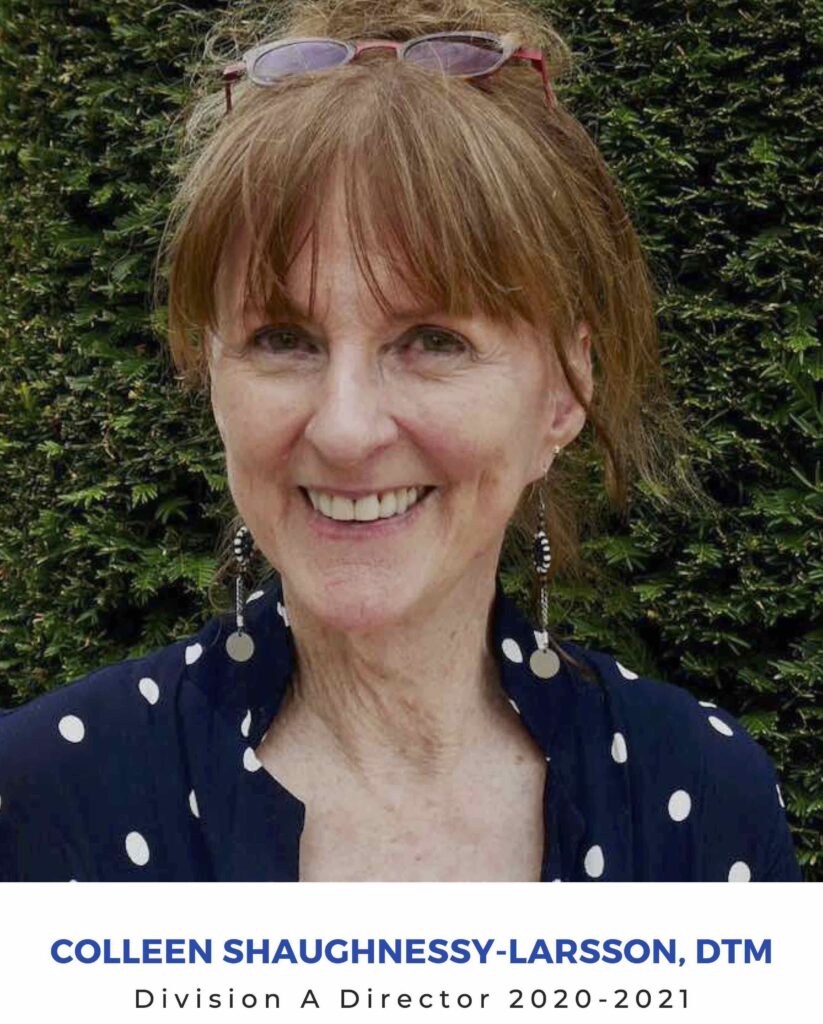 Dear Division A members,
Trees and flowers are blooming; new leaves are sprouting! And it is time to elect new officers to lead your clubs and District 59.
What is your next move?
How will you renew your Toastmasters experience?
You have one year for a new learning experience. This experience is what makes Toastmasters special.
Save the Dates for incoming club officers training:
June 5 in English
June 12 in French
June 19 Handover meeting for incoming and outgoing Area and Division Directors
June 26 District Officer training for incoming Area and Division Directors
Choose to be a leader and bloom with the trees and the flowers!
Cordially and Happy May!
Colleen Shaughnessy-Larsson DTM
Division A Director 2020-2021