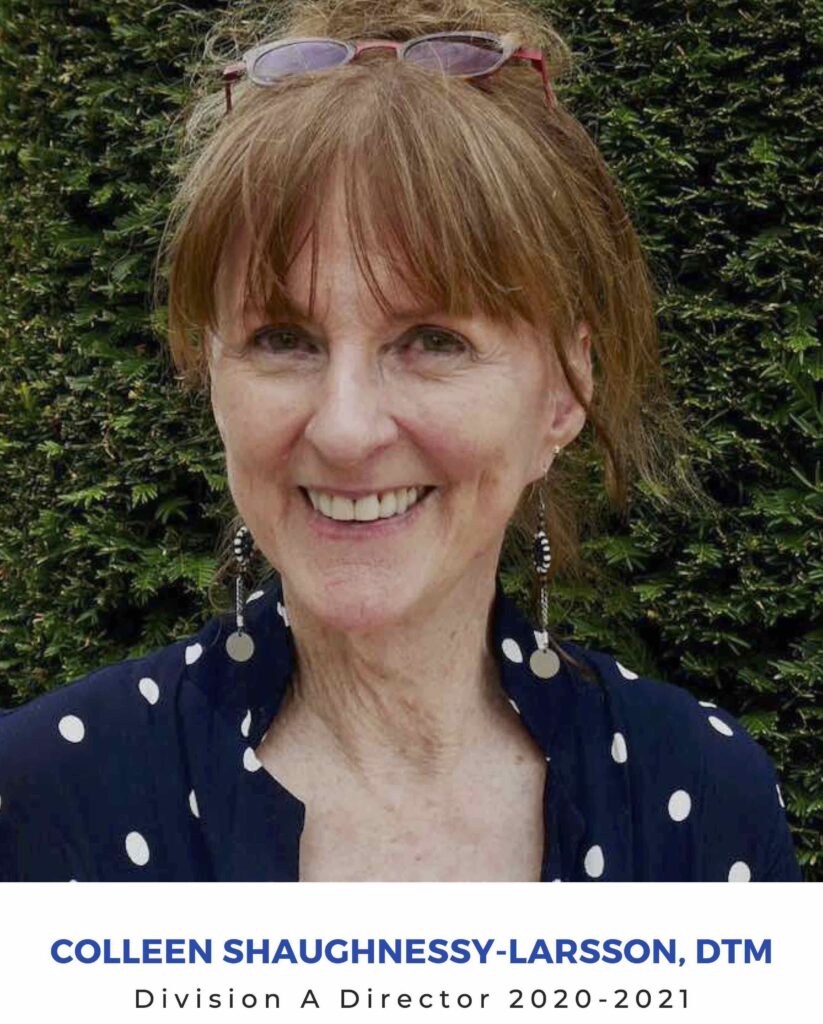 Dear Toastmasters members,
Together our teamwork can help us all to feel better in today's world: in your life in France and globally.
We have the Pathways Committee (Joran, Mike) to help you get started and answer your questions.
Want some great ways to facilitate your meeting? Prémel can help.
Want to become a club coach? Camille and Abdallah can help you.
In January, an overall satisfaction survey will be sent to you.
Division A, your clubs, the members, will be busy over the next six months with trainings and contests.
This is an opportunity to share and collaborate with other members of our Toastmasters community.
Let's enjoy our precious moments together in our virtual world!
Enjoy December! And Happy Holidays!
Colleen Shaughnessy-Larsson, DTM
Division A 2020-2021 Director