Disponible uniquement en anglais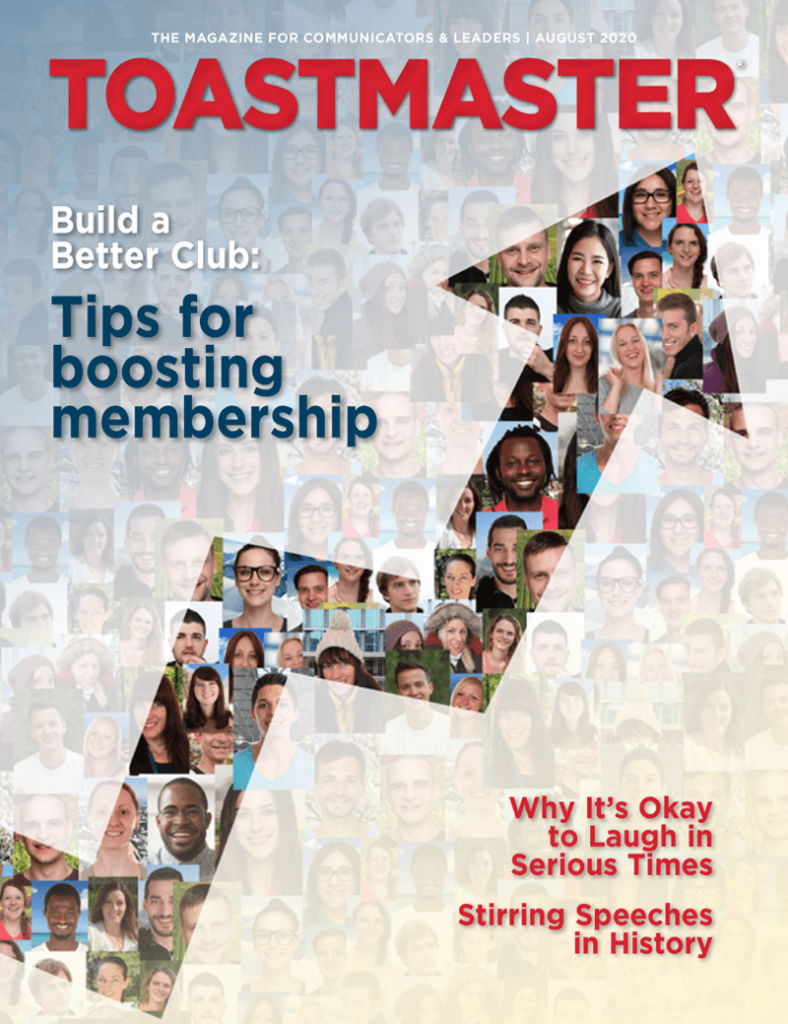 Lisez le magazine Toastmasters pour des conseils sur l'art oratoire, les membres internationaux, les nouvelles de Toastmasters International, les techniques de présentation, les expériences de club, les Toastmasters en voyage, le développement personnel et plus encore…..
Read the Toastmasters magazine for tips on speaking, global members, news from Toastmasters International, presentation skills, club experiences, traveling Toastmasters, personal growth and more….
How-to Contest Videos
More contest online tips
Toastmasters International has an Online Meetings page with tools and resources to help clubs who have struggled to adapt to online meetings. The tools are for speech contests and meetings.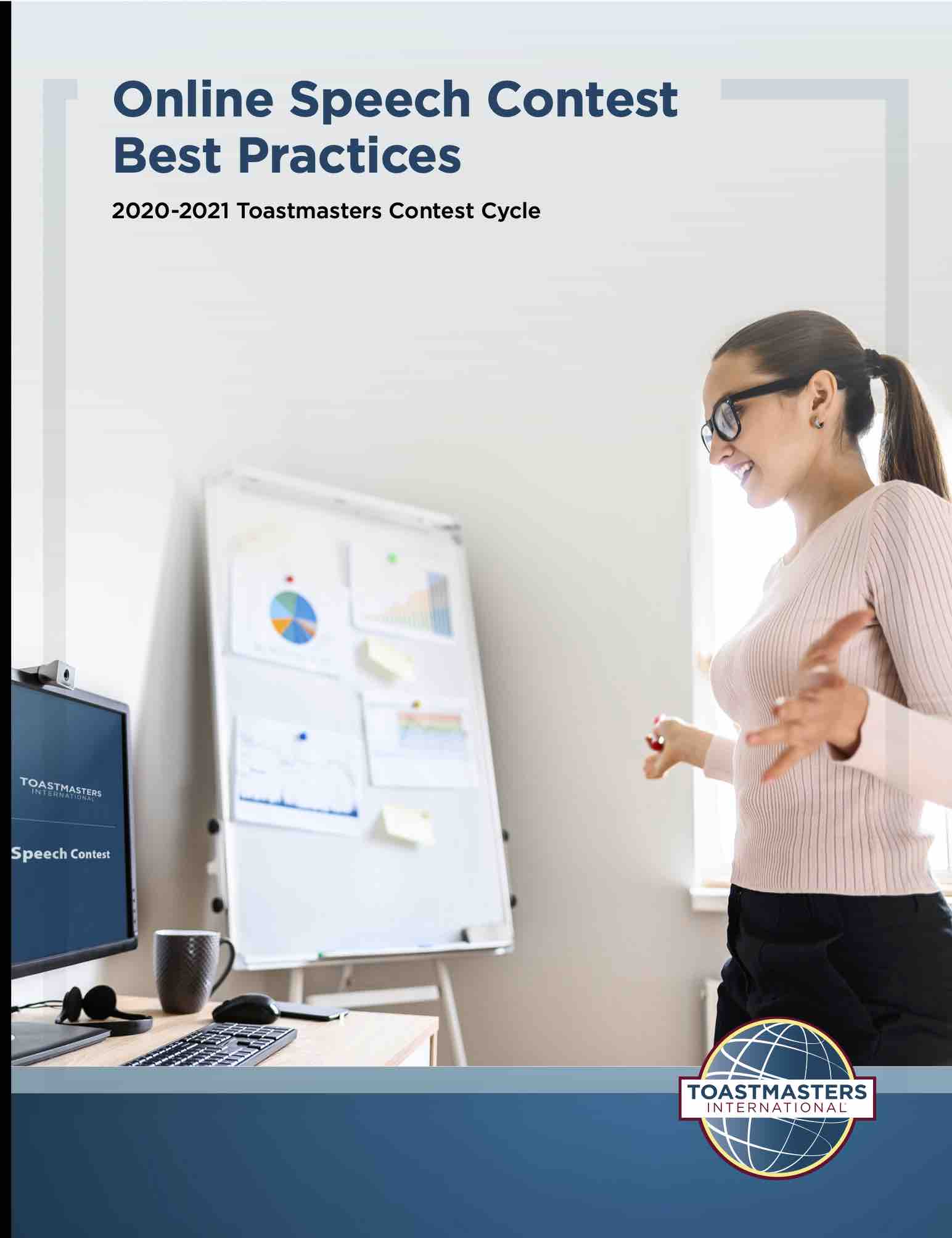 For the 2020-2021 Toastmasters program year, all Districts must conduct online Area-, Division-, and District-level speech contests. Review the updated Online Speech Contests Best Practices document to learn more about the requirements for online speech contests and discover what you can do to help your District and contestants prepare.

Online Speech Contest Guidelines webinar provides tips for planning for all speech contest types.
Best Practices for Online Speech Contests
Zoom Registration Page Banners and Logo
Zoom Virtual Backgrounds
Core Values Zoom Backgrounds
Digital Ribbons
Timer Zoom Backgrounds
Online Member Flier
Online Club Meeting Software Comparison
Online Meeting Tips for Club Officers
Online Meeting Tips
Online Meetings Infographic
Video Recording Guidelines for Online Speech