Félicitations aux 2020-2021 DTMs et Triple Crown Achievers!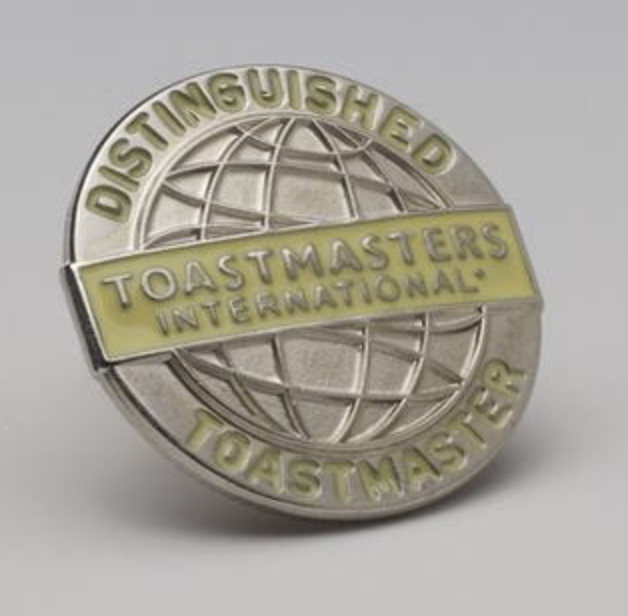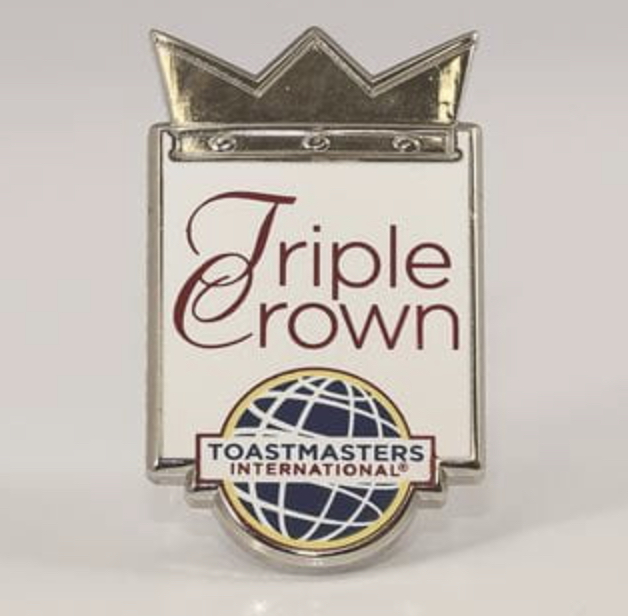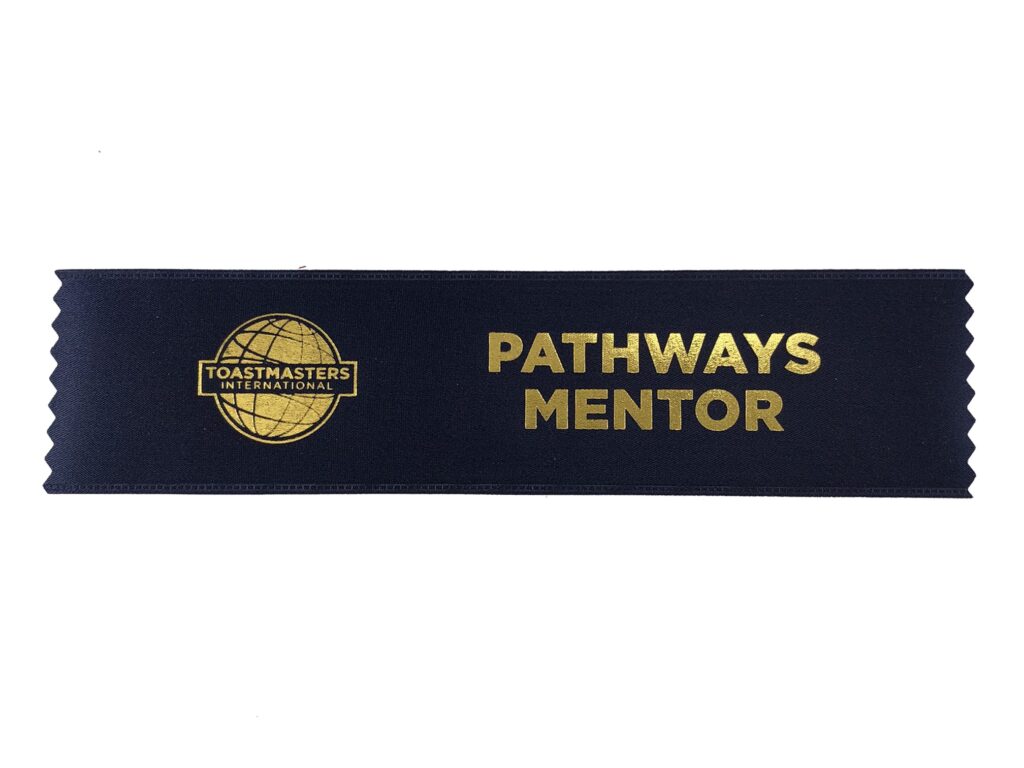 DISTINGUISHED TOASTMASTERS (DTM):
Beatrice Sagna, DTM
Angelo Paulina, DTM
Bob Mohl,, DTM
Mark Finneran,, DTM
TRIPLE CROWN*
Bob Mohl, DTM
Beatrice Sagna, DTM
Anne Visdeloup
Thomas Brey-Raoult
Iana Iatsun
Pascale Leroy
Yvette Tchoukouaha
Nicolas Gouget de Landres
Carol Bausor, DTM
Aimee-Chantale Mayenne
Colleen Shaughnessy Larsson, DTM
Qu'est-ce qu'une Triple Crown?
Les membres qui obtiennent trois bourses d'études au cours d'une seule année de programme sont des gagnants de la Triple Crown. Le rapport Triple Crown se trouve dans le tableau de bord Toastmasters Dashboard « Daily Reports » « Rapports quotidiens »
Pathways Mentor
Thank you to 2019-2020 Division A Team!
Division A Director Camille Colné
Area 1 Beatrice Sagna (Select Distinguished Area)
Area 2 Sabrina Keceroud (Presidents Distinguished Area)
Area 3 Charly Rabouan
Area 4 Jean-Marie Fayette (Presidents Distinguished Area)
Area 5 Laurent Quenoy (Select Distinguished Area)
Area 6 Eric Bah
Congratulations to Division A
Distinguished Clubs 2019-2020
Agora 75 Presidents
Eiffelturm Toastmasters. Presidents
Expressions Toastmasters Club Presidents
Club Avancé De Paris Select
Calliope Select
Eloquence 45 Club Presidents
L'ETINCELLE Presidents
Toastmasters Les Ailes Select
Toastmasters Paris Etoile Select
Forum des Rives de Seine Presidents
Lutece 75 Club Presidents
Toastmasters Versailles Distinguished
Toastmasters 75 Presidents
Toastmasters of Paris Presidents
Paris Speech Masters Presidents
La Defense Toastmasters Presidents
The Europeans Presidents
Busy Professionals Presidents
OECD Presidents
Toastmasters Val D'Europe MLV Presidents
SPEAK UP PARIS ! Presidents
Congratulations to the new Distinguished Toastmasters and Triple Crown awards for 2019-2020:
Distinguished Toastmasters (DTM):
Marion Chevalier
Nicholas Harding
Rose Marie Burke
Stéphane Gantzer
Triple Crown Award
Arnaud Mani Mani
Maxime Ladaique
Mark Finneran
Nathalie Damas
Éric Bah
Nicholas Harding
Uta Bunde
Anne Pawle
Rose Marie Burke
Michael van den Berg
Beatrice Desper
Audrey Rozowykwiat
Congratulations to the 2019-2020 Clubs who achieved Distinguished status and the Area Directors who led their areas to Distinguished status.
---

Club Recognition Awards 2019-2020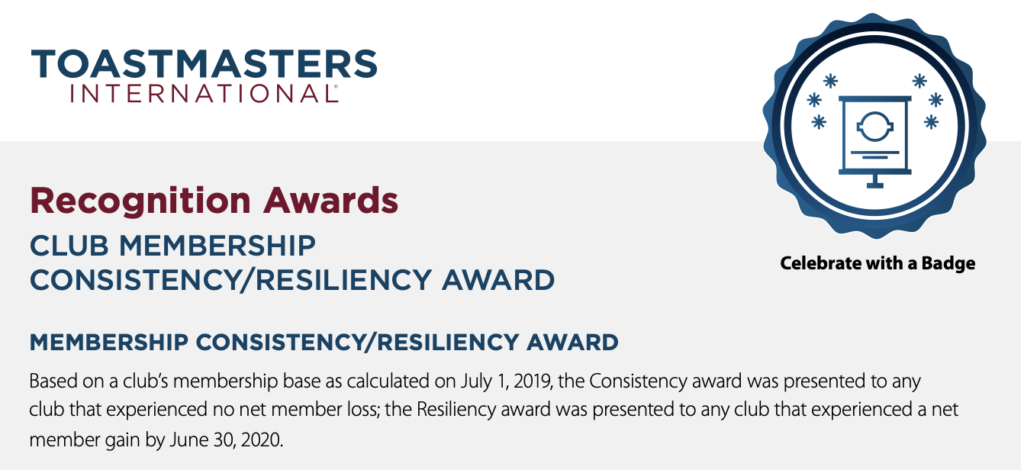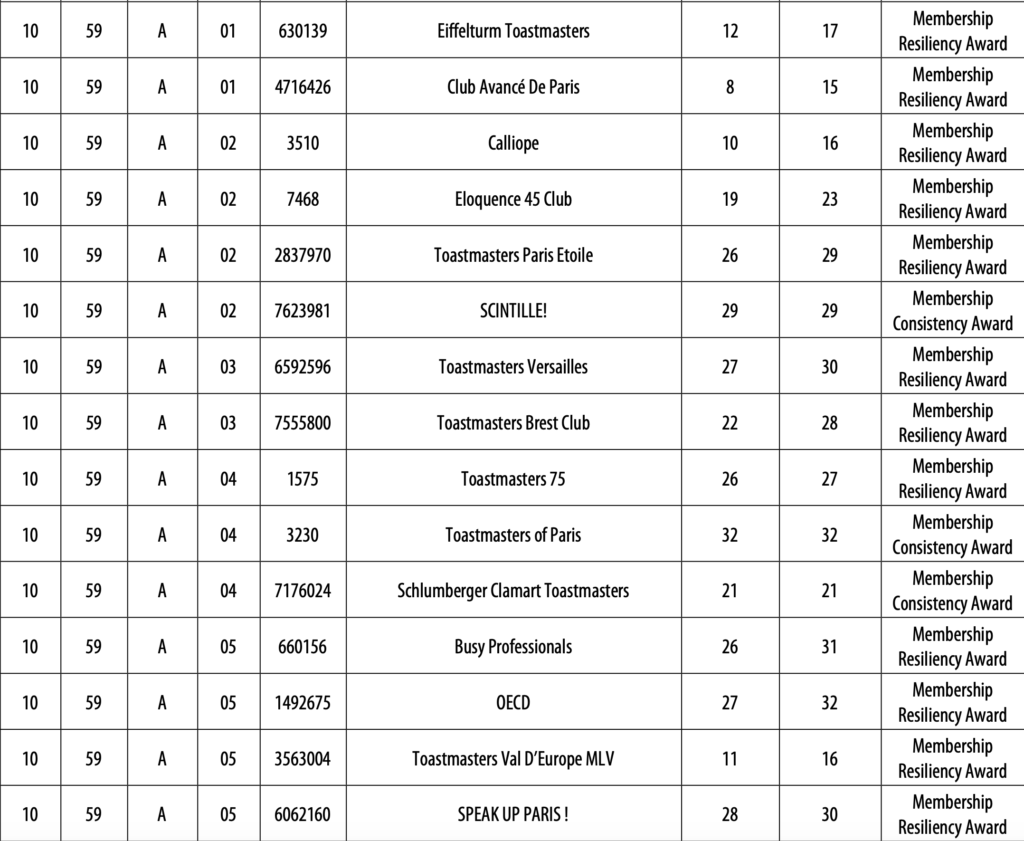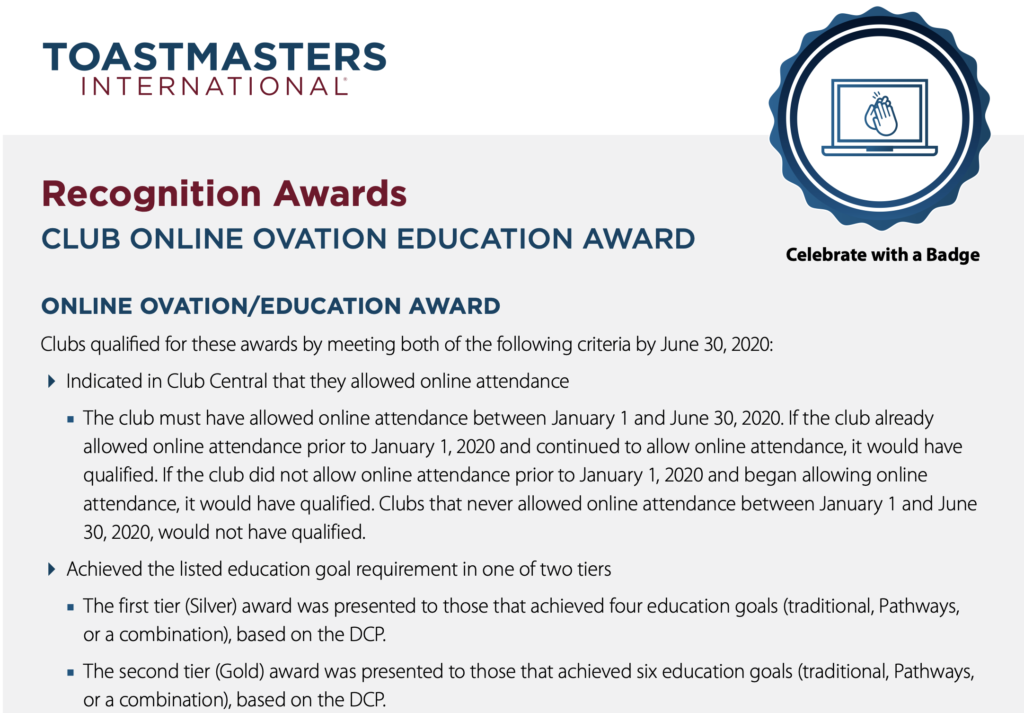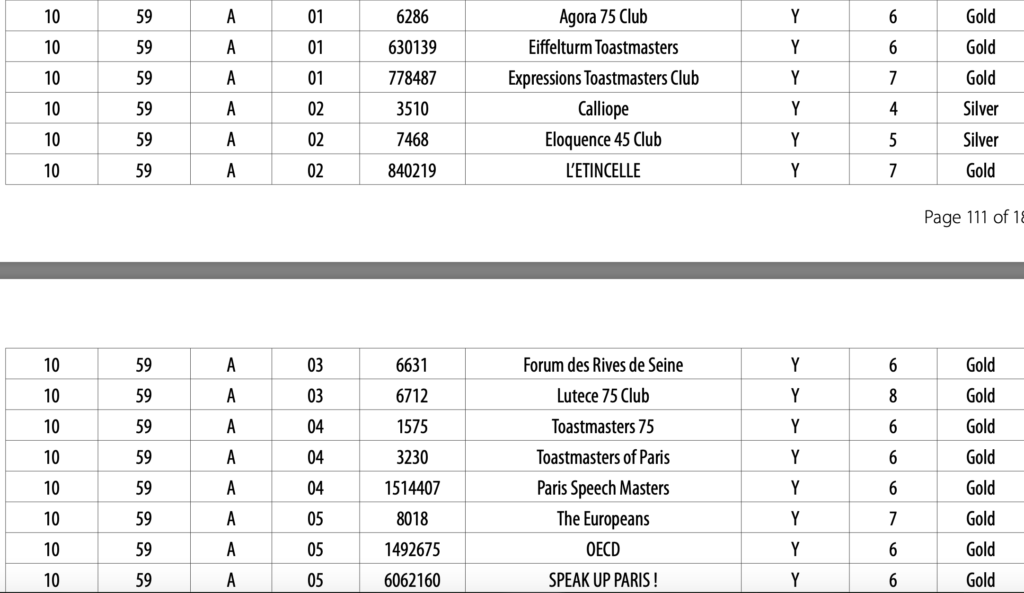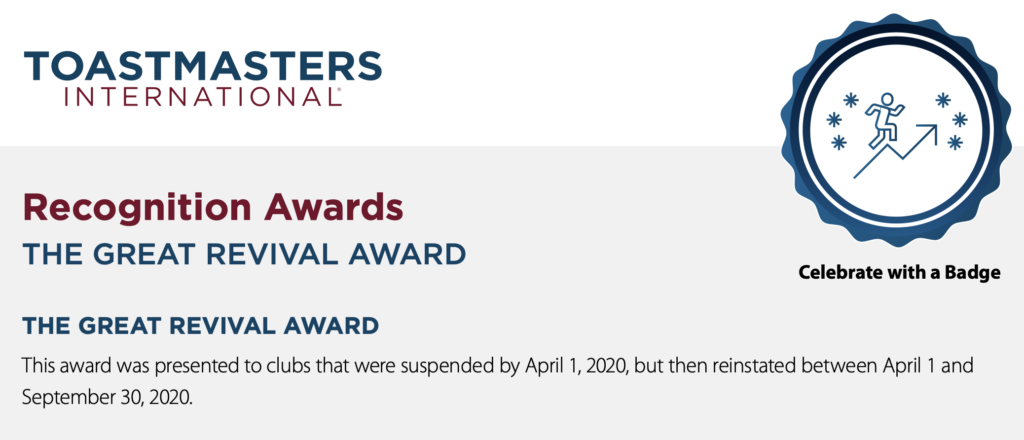 ---
Area Recognition Awards 2019-2020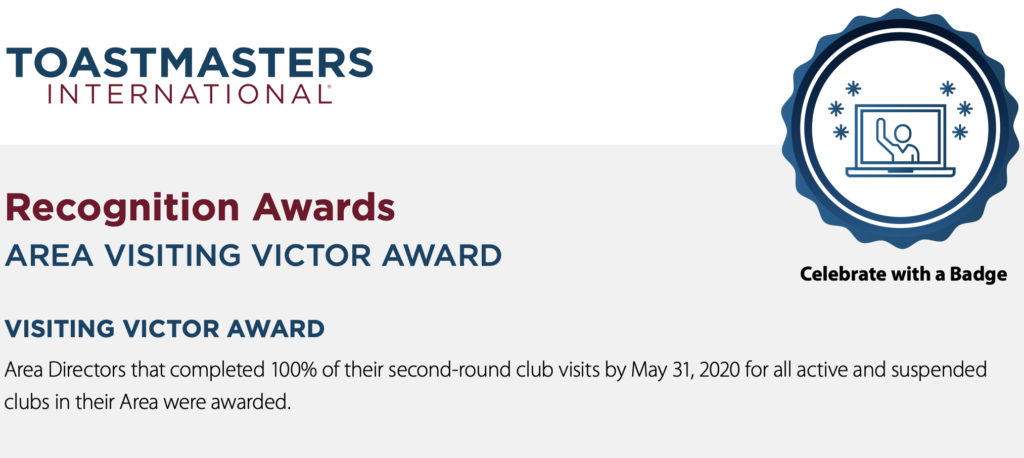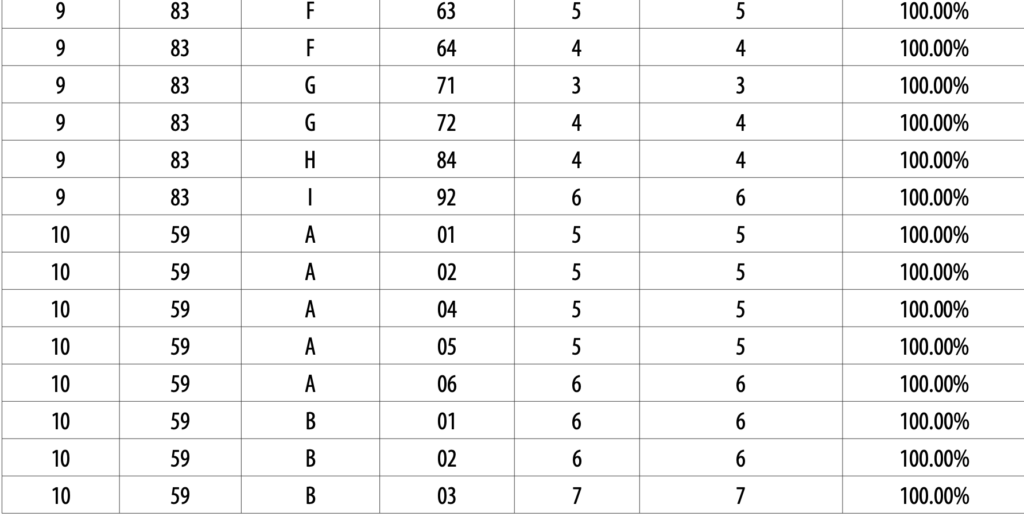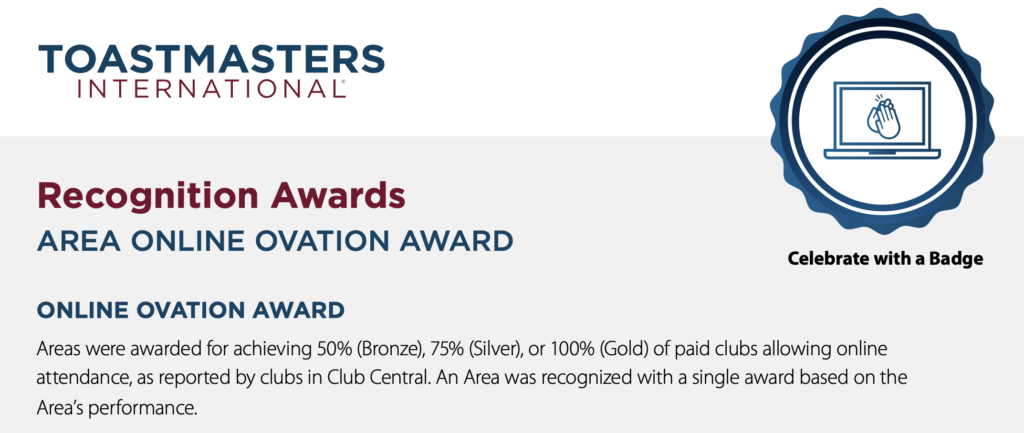 ---
Division Recognition Awards 2019-2020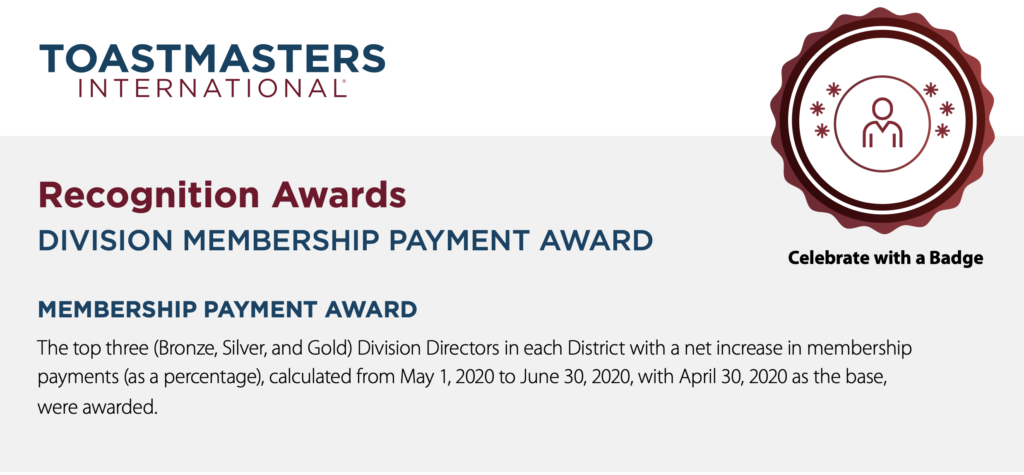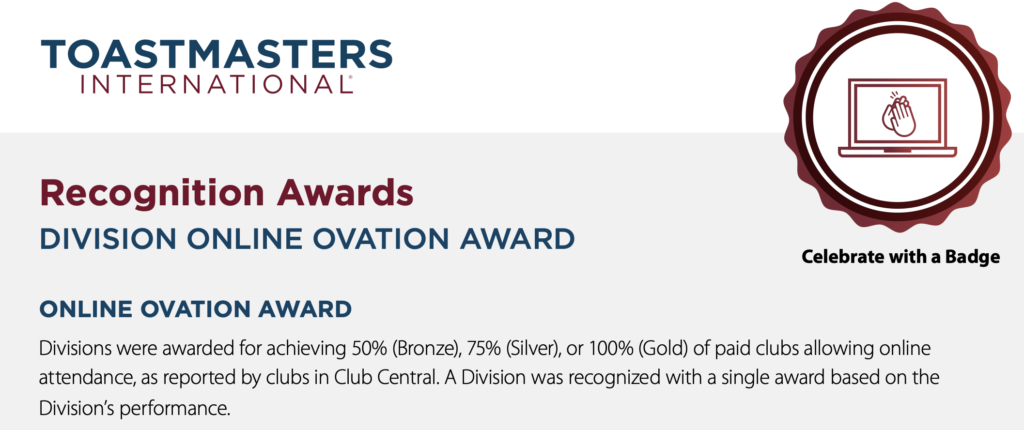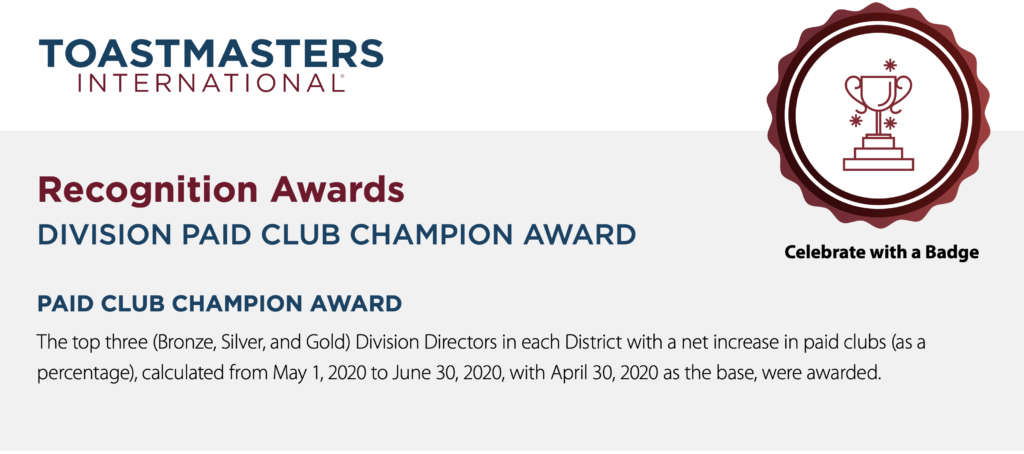 ---